Fasting, some people find it easy and others find it not so easy. I have a friend who has an history of eating disorder before she became a Christian. To her, fasting ad giving up food was so easy, what she struggles with during fasting is to stop the fast and not to revert back to her anorexia tendencies.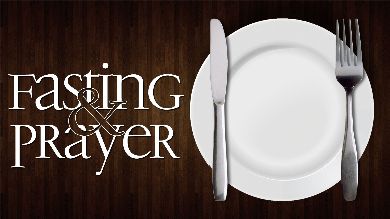 Fasting is a decision to abstain from all or some food and drinks either fully or partially for a set time and purpose. Fasting is as ancient as the human race and as current as this moment. Fasting is a verb, an action.
Why give up your meals?
People fast for different reasons. The purpose of a fast is as important as the fast itself. Looking at the distance and near history people have fasted for different reasons, some for health , religious and political reasons
While Christians fast at different times of the year personally and as a corporate local church, Lent is a time when Christians to emulate the Saviour and King fast. During this lent season as Christians all over the world are fasting, I would be looking at the topic of fasting from different scriptures in the bible.
The Christian fasting goes beyond just giving up meals and drinks. There are consideration about what to give up and for how long. But I see fasting as not only a time of giving up something but as a time of addition.
So if I am giving up food then what am I adding?
Okay lets knuckle down and search through the fifty-eight chapter of the book of Isaiah. The children of Israel were seeking God, giving up their food and drinks and approaching God in corporate prayers. They perceived that God did not take notice of the fasting and prayers. They were exasperated.
Why have we fasted,' they say, 'and You have not seen?
Why have we afflicted our souls, and You take no notice?                 Isaiah 58: 3
God's reply help us to begin to see what God says is acceptable and unacceptable. To God fasting is more than just abstaining from food. God pointed out what Israel did when they claimed to fast unto Him.
You showed no mercy to those who work for you. You were actually harsh on them. What message type of message was your actions speaking to those who labor for you? Does fasting to seek  the face of God, make people impatient and short?
Another charge God laid at Israel's feet was they fasted for strife and debate.  There was dissension and argument among them, how could they seek God when they were contentious. They acted out like they were seeking God but their hearts and time was spent in quarrel with each other, so how could they connect to God? Their focus seems to be on themselves (me,myself & I) not on God.
God proceeds to tell us the type of fast that count to Him
Is this not the fast that I have chosen:
To loose the bonds of wickedness,
To undo the heavy burdens,
To let the oppressed go free,
And that you break every yoke?
Is it not to share your bread with the hungry,
And that you bring to your house the poor who are cast out;
When you see the naked, that you cover him,
And not hide yourself from your own flesh?                      Isaiah 58: 6-7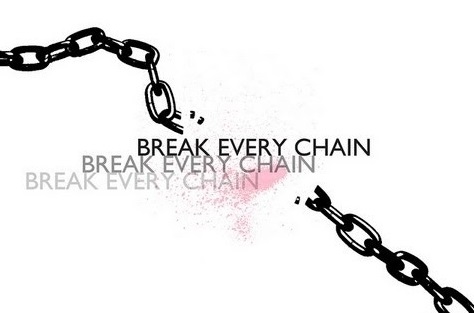 This is an action that requires one to look at the another  person's suffering and do something about it. To loosen the grip of wicked activities over another is both a spiritual and physical action.  To break the hold of the enemy in prayers. To undo the heavy burden. To help someone who is in a situation in which they are  overwhelmed, be there for someone else. To be a voice for the demoralized and broken, to set the course of their liberation in prayers and actions.
When abstaining from food, one experiences hunger by ones choice. When the fasting comes to the end, one can have a meal. But the Poor and hungry, are not hungry by choice rather by the circumstances the fine themselves. So share your meal with the hungry.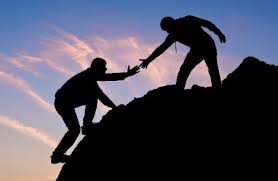 God wants us to share our bread, to learn see the needs of others and be an answer to their prayers. For the hungry prays for a meal, the outcast for acceptance, the naked for clothing, the oppressed for liberty
In all these the person fasting has been giving out of themselves, their resources, their emotions, their prayer time so where is this addition I spoke about earlier.
Here you go, God tells us the addition
Then your light shall break forth like the morning,
Your healing shall spring forth speedily,
And your righteousness shall go before you;
The glory of the Lord shall be your rear guard.
Then you shall call, and the Lord will answer;
You shall cry, and He will say, 'Here I am.'                           Isaiah 58 : 7-8
Those that fast and pray, and yet go on in their wicked ways, do but mock God and deceive themselves.  – Matthew Henry.
If the fasting is to God, then the fasting must honor and please God. It must be such a performance as He has chosen.
So during this lent season let us include in our prayers; those in all sorts of prisons, those in difficult circumstances, those who are demoralized and broken. Let us act in alleviating hunger, homelessness and welcome the outcast