Ears of Grain
Ears of grain, they seem so insignificant, but it was through them my destiny began to unfold. The inconsequential task of gleaning brought me to the path of hope. What is your ear of grain? I'm not just mumbling I told her.
There she was seating across from me with a look of despair, as she silently wiped away the tears that flowed from her eyes. The silence dragged on from seconds to minutes finally she said the question that had bugged her mind; what can I do? This seems so hard and hopeless?
It was then I told her my own story. I had such hopes and dreams when I married Mahlon. I began my journey into married life with dreams and expectation. But as the years progressed, we didn't have any children of our own. Things didn't get better either as Mahlon, God rest his soul passed on.
She looked at me through the tears with this look, that was your life and I have heard the story from other people.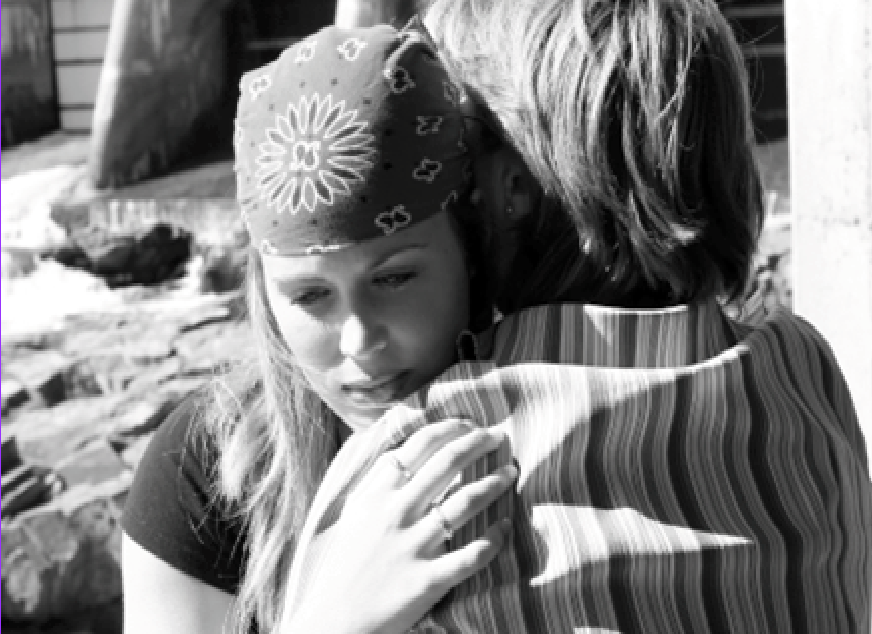 Pausing for a long time, I continued my story; I was sad but could not dwell on my grief as I saw my mother-in-law Naomi. She had lost her husband and two sons. Then I decided to return to the land of Israel with Naomi to a people who would be new to me, and to a culture that is different to the one I was brought up in and also more importantly to the God of the people of Israel.
The land of Israel is so beautiful and vast. With all these beauty around us we had nowhere to go expect to a cave, me a poor young proselyte widow and Naomi, an aged widow. The situation looked so hopeless; Naomi wanted to be called Mara which means bitterness. What could we do? How were we going to survive? Our circumstance was very poor but I Ruth did not abandon my promise to God and Naomi. I did not return to Moab.
Life sometimes throws those kinds of seasons at us. To go back is not an option. For me going back would be stepping back into darkness after I have come under the shadow of the God of Israel. The present shows little or no option of hope or guaranty way of survival. What can I do?
The cave was bare, we were just surviving. What could we do to raise a living income from? Then it came to me, to go out into the field and glean after the reapers. I could go gleaning. This was meant for the poor of poor people. And what prospects lies ahead of a gleaner. It looks like a dead end but it was the only road I could see.
I asked Naomi's permission then I went along to glean.
Gleaning, was not the most pleasant of all works, but I would not wallow in self-pity and hold unto the past sadness and sorrow. I must look forward at the God of Israel in whom I now followed Naomi to worship.
Sometimes the options God places in front of us, may not look desirable, it may look like it's a rugged rough road with no future. We should not feel abandon and seat on the chair of self-pity or be lazy or idle.
Don't think that doing the right thing means things would go smoothly and all will be easy. Remember you are not your challenge. My job then was a gleaner, but that did not define who I was. You are fearful and wonderfully made, so see yourself the way God sees you. One should not be shy of an honest labour.One must do well with all ones mighty whatever one finds to do.
She stared at me unblinking; she had the expression as if her mind was unplugging the fog. So I continued, take action, don't just seat down, and don't be lazy. Do what God laid in front of you.
On that faithful day as I walked into that farm to do the lowest of all the menial jobs little did I know that I was meeting a change in my destiny? In Israel, farm owners were not to harvest the corners of their field or go over their land after harvesting the first time, but I could not presume it was my right, even though our circumstances fit the bill of the law. I asked the overseer for permission to glean on the field. (Leviticus 19:9)
It was hard work looking for grains among already discarded sheaves. The sun was high up; my back was bent all the time with my eyes darting to and fro as I searched for grains. Gleaning was such a hard task, one's bent over looking among remnants that there might be grains. There is no guarantee of how much or how little grain one might find. But I pressed on with this idea that I would not be lazy. I would be hopeful and do the work of the gleaner. The thoughts of what people might say brush across my mind but I would not let it unsettle me, and the thought of what would I do after the harvest season? I will leave that to God to direct.
I humbly gleaned behind the reapers. Little did I know I was being watched? The menial, unpleasant desperation of a gleaner was noticed by the owner of the farm. Boaz noticed me.
I see the light comeback into her eyes as the light bulb behind my narration lit up in her.
I received his favours with great humility and gratitude, and conducted myself with as much proprietary according to the usage of the country. When given dinner with the other reapers, I ate some and kept the rest for Naomi. One must learn to manage and share ones good fortune.
I remained focus to continue to glean and did not abuse the kindness of Boaz when he ordered his servants to leave handfuls of grains for me. I gleaned till evening, and then threshed what I had gleaned. The ears of grains gathered all day had become an ephah of grain
She smiled at me and said so it was ready to be use. Prov.12:27.
I went straight back to Naomi, gave her the dinner I had kept for her and gave her an account of my day. My account of the day caused Naomi, to bless God and pray for the one who showed favour to me.
My dear, the road of the gleaner was not attractive but I took it. Though it looked like a setback for a once married woman, I put my trust in the God of Israel, took the initiative, and worked hard. The path that did not look so promising was where I met my Boaz.
The road before you may look hard and unfavourable. But if it's the road the God of Israel has placed before you, then walk on it. You may have questions about the road. You look around and you wonder what people would say, is this not a setback. You might not see a progression of where this road leads you. My dear hold unto the God of Israel, put your trust in Him, be diligent, be humble and have the right attitude for you might just be about to meet your Boaz.
Ruth married Boaz had a son called Obed who was the grandfather of King David. More so, she is listed in the lineage of our Lord Jesus Christ because she trusted God and gleaned on the field.
To learn more about Ruth's story, read the book of Ruth and the first chapter of the gospel of Matthew in the Holy Bible.
References: The Holy Bible, My journal, Matthew Henry's commentary on the whole Bible (complete and unabridged)